Description
Limited-Edition Cyberpunk Thermal Katana with LED phosphorescent blade powered by internal rechargeable battery.

Inspired by the aesthetics of Cyberpunk 2077™ Thermal Katana design, this one-of-a-kind art-piece is available in different finishes and LED color combinations.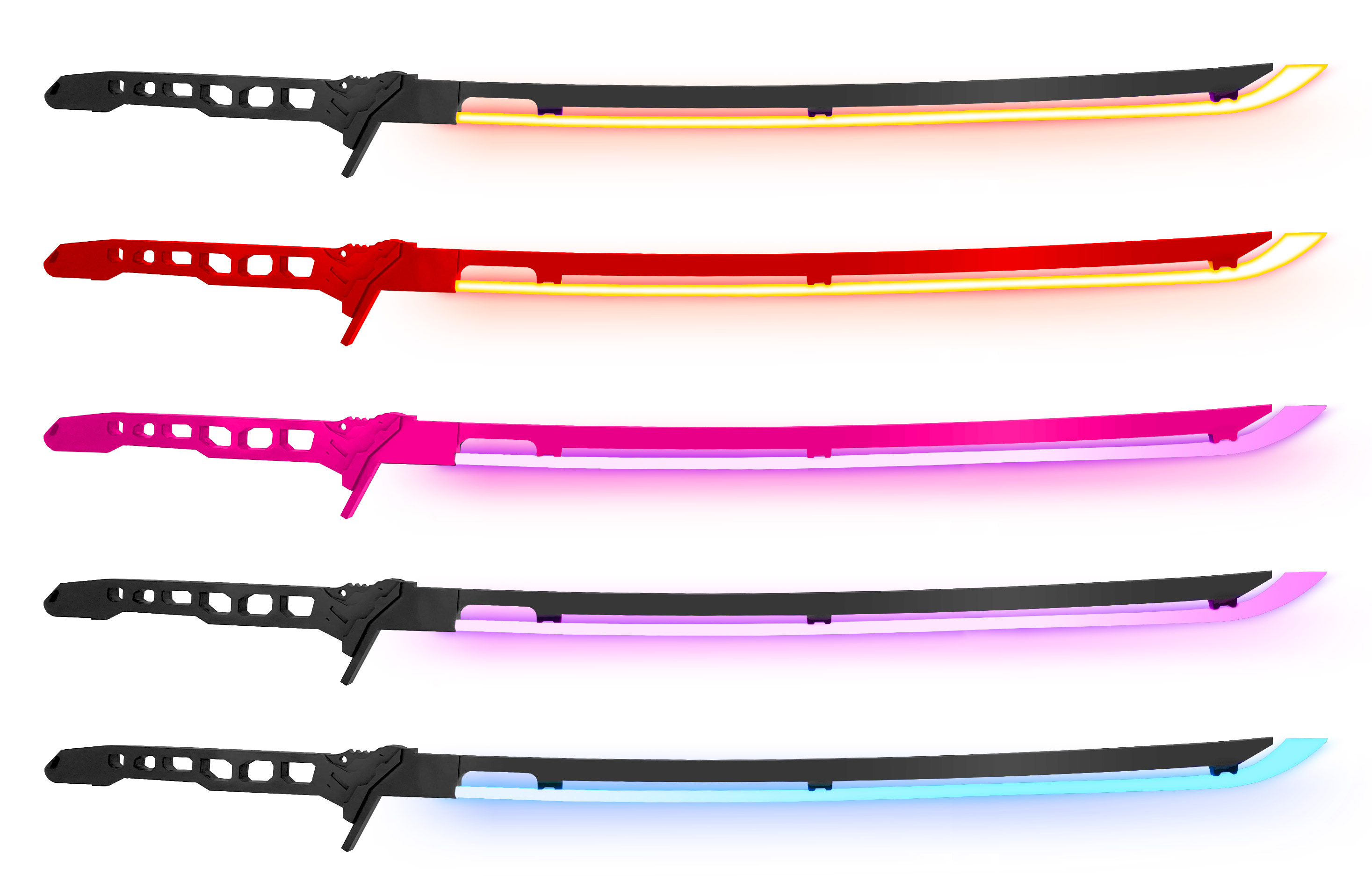 The katana body is made of custom 3D printed parts designed to accommodate the internal battery and USB charging electronics, while the blade is made of phosphorescent resin that keeps glowing in the dark even when the LED power is turned off.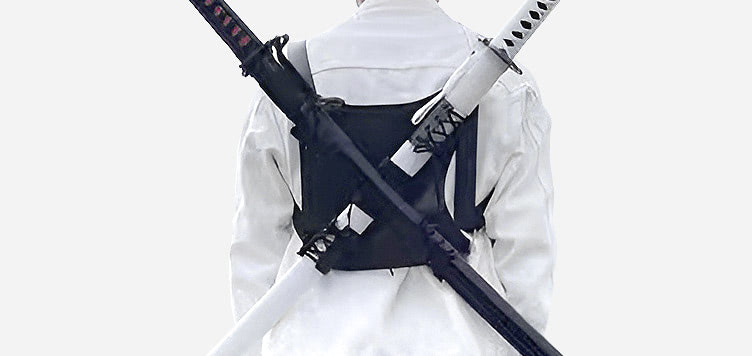 Back Strap Holder (sold separately)

The blade's phosphorescent material allows you to use the katana while it's powered off, saving battery life and keeping the blade lit in the dark for a while.

The built-in battery can be recharged via a common USB power adapter (not included). It comes in a beautiful case to store your katana and protect it during transportation.

This unique art-piece is the ultimate accessory for your cyberpunk fashion, and it's also a one-of-a-kind decoration for your room.

NOTE:

1. This item is made to order and takes 20 to 30 days to ship after order confirmation.
2. This is a handcrafted (new) item. Minor imperfections can occur in the artisanal fabrication.
3. We do not offer any kind of return, cancellation or refund once orders are confirmed, and no returns/no refunds after orders are shipped.
4. This is a fragile item and it doesn't come with a warranty. Do not drop, hit or duel with it. It cannot be returned or replaced if you break it.
5. Table Stand not included

Cyberpunk 2077® are registered trademarks of CD PROJEKT S.A. © 2022. All rights reserved. All other copyrights and trademarks are the property of their respective owners. Read More Photos
---
Highlights
Phosphorescent Blade
Transport Case
Custom Made
Cyberpunk Design
Micro USB Power
Rechargeable Battery
Details
Brand
TOKYOROBOTICS™
Model
サイバーパンクサーマル刀 /001
Colors
• MRDO1 (Red Body/Orange Blade)
• MPNP1 (Pink Body/Purple Blade) GrlPwr Edition
• MBLO1 (Black Body/Orange Blade)
• MBLB1 (Black Body/Blue Blade)
• MBLP1 (Black Body/Purple Blade)
Contents
Katana, Transport Case, USB Charging Cable
Dimensions
120cm (Long) x Approx. 3cm (Thick)
Material
ABS/PLA Laser Cut/3D Printed Parts, Phosphorescent Resin, Electronic Parts
Weight
570g
Battery
3.7-4.2V Lithium Battery (Rechargeable)
Power
Micro USB 5V 1-2A
Popular Questions
The light blade color is fixed, but the Cyberpunk Thermal Katana can be purchased with the LED blade in Blue, Orange or Purple.
The table stand is not included, but the Katana comes with a hard case for transport.
Firstly, they're handcrafted one by one, which takes a couple of weeks to complete. Just the phosphorescent blade itself takes days to get right in artisanal fashion. Secondly, it cannot be shipped without a hard case, and the case itself also adds the final price. Lastly, they are made to order and very rare - not the kind of toy you'll find in Walmart.
100%

Authentic & New Product

Credit Card, Apple Pay

accepted

FedEx UPS DHL World

wide

Shipping

SSL-

Encrypted Secure Checkout
You May Also Like