Description
Armored Gloves featuring neon luminous wires and articulated finger design. Carefully handcrafted, these wearable art pieces are individually assembled using 3D printed parts and battery-powered luminous wires.

It can be used with the neon luminous wires on or off. The removable battery design allows you to wear the gloves without the need of having lights turned on.

Made of internal elastic material, its articulated design and extended fingers fit small to medium hand sizes (see size reference below).

The blue neon wires add an extra touch of futuristic aesthetics, making it the ultimate accessory for your cosplay or cyberpunk fashion.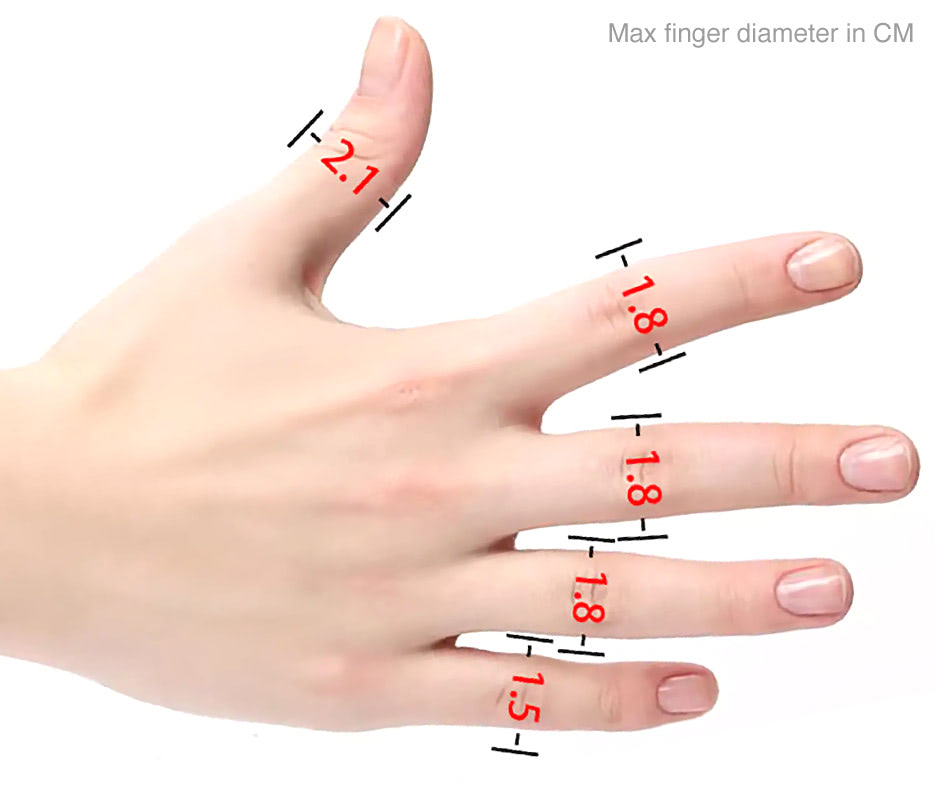 Please see maximum finger measurements above. These gloves are not suitable for people with big hands or chubby fingers. They will better fit people with small hands, thin fingers, women or kids.

This item is made to order and takes 30 days to ship after orders are received and confirmed.

NOTE:

1. This is a handcrafted (new) item. Minor imperfections, coloring and 3D-print cutting errors can occur.
2. We do not offer any kind of return, cancellation or refund once orders are confirmed. No returns/No refunds after orders are shipped.
3. This item doesn't come with a warranty and cannot be returned or replaced if you damage or break it due to use or wear and tear.
4. These gloves are not suitable for people with big hands or chubby fingers
5. You may need someone by your side to help putting and removing the gloves from your hands

Read More Photos
---
Highlights
Neon Luminous Wires
Articulated
Handcrafted
Extended Fingers
3D-Printed Parts
Battery Powered
Details
| | |
| --- | --- |
| Color | Black |
| Neon Color | Blue |
| Material | PC, ABS, Lycra, EL Wires, Electronic Components |
| Fit | Single Size (Adult) |
| Product Dimensions | Approx 24cm Long (Elastic, Adjustable) |
| Power | AAA Batteries |
Popular Questions
These gloves are made of internal elastic material and come in one single size that will fit small and medium hand sizes. It has extended fingertips for aesthetics purposes.
Different from traditional LEDs, neon wires are more visible in the dark due to EL luminous technology's low power and low consumption characteristics.
These gloves only come in black color with blue neon wires.
You May Also Like